verified by Scott Brooks, MBA, CFP® Editor
company Information
Company Name
First Symetra of New York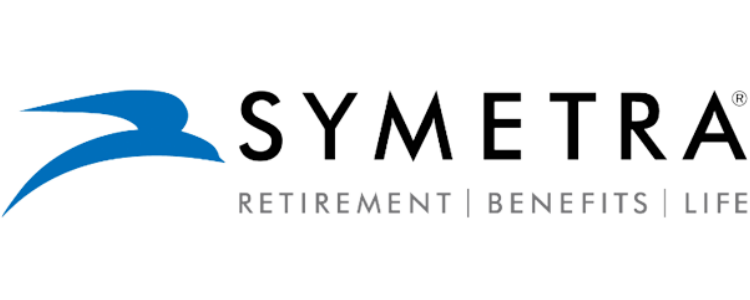 product Name
First Symetra Custom 7
Description
First Symetra National Life Ins Co of New York has a solid commitment to serving consumers seeking safety, protection, accumulation and income thru life insurance and annuity products. First Symetra is a direct subsidiary of Symetra Life Insurance Company and is an indirect subsidiary of Symetra Financial Corporation.
am best rating
A Excellent (3rd of 13 ratings)
Product description
Fixed annuities are for conservative investors who want safety, security, and guarantees.
You will preserve your principal and earn a fixed rate of return.
You might hear fixed annuities also called CD-like annuities or multiple-year guarantee annuities (MYGA's).
If you are sensitive to loss and don't want to lose a penny, a fixed annuity might be a good fit for some of your savings.
Read our educational articles on fixed annuities to learn more.
minimum investment
$ 10,000
maximum investment
$ 1,000,000
withdrawal allowance
During the life of the contract you can withdraw 10% of the account balance penalty-free.
what we like
Lower agent commission
Percentage of balance withdrawals
Above average ratings
No Market Value Adjustment
what we don't like
The rate is only locked in for 5 years
Years 6 - 7 the company sets the renewal rate
Over 80% of the money invested in fixed annuities flow into MYGA's, not traditional fixed annuities like these
Not RMD Friendly
Have a Question?
Schedule A Call
- or -
Apply Online
When You Are Ready
Apply now
*Please provide an investment amount before applying.
Guaranteed Returns
Choose an investment amount and we'll show you how much you can earn.
YEAR
RATE
EARNINGS
CUMULATIVE EARNINGS
BALANCE
1
2.25%
$ ?
$ ?
$ ?
2
1.75%
$ ?
$ ?
$ ?
3
1.75%
$ ?
$ ?
$ ?
4
1.75%
$ ?
$ ?
$ ?
5
1.75%
$ ?
$ ?
$ ?
6
0.00%
$ ?
$ ?
$ ?
7
0.00%
$ ?
$ ?
$ ?
Total
$ ?
$ ?
$ ?
Surrender Charge Schedule
Surrender charges are a penalty charged to early withdrawals of annuity contract. They are a percentage of the withdrawal amount, decrease over time, and go to zero when the term ends.
percentage charged to withdrawal
market-value adjustment (MVA)
A market value adjustment is basically an additional charge or credit for taking money out early from an annuity.
They allow companies to pay a higher rate and make longer-term investments.
MVAs only affect you if you withdraw funds early. If you own the contract to maturity, they do not apply.
other Information
moody's rating
A1 Good (5th of 21 ratings)
fitch rating
A Strong (6th of 21 ratings)
S&P rating
A Strong (6th of 21 ratings)
phone number
(800) 796-3872
Product brochure
agent
commission
We are paid from the insurance company general fund. It is not deducted from your account value. 100% of your money is working for you from day one. We could earn a higher commission based on sales volume and taking a more active role in the application process.
LOGIN FOR
symetra.com
Rate Effective Date
December 8th 2021
premium Type
Single Premium Annuity
account Type
Personal, Traditional IRA, Roth IRA, SEP-IRA, SIMPLE-IRA, 403(b).
Not available in
Only Available in New York
options at
maturity

At the end of your contract term, you have the following options.

1. Withdrawal any amount free of charges and fees.
2. Renew the contract for the same term, if available.
3. Renew the contract for a different term, if available
4. Transfer the balance to another company via a 1035 exchange.
5. If you do nothing, the contract usually renews for the same term at the rates available at that time. Renewal letter are mailed, but we suggest you track this.

death benefit provision
If you pass away before the end of your annuity contract, your beneficiaries will receive the accumulated policy value. This value will include all interest you have earned and be passed without any charges or fees.
taxes
Annuities typically grow tax-deferred. If you withdrawal money that has never been taxed, withdrawals are 100% taxable. Non-qualified withdrawals have been taxed already, so only interest is taxed. This is called an exclusion ratio. Interest would be taxed, but the principal would not. Please work with a qualified specialist.
| | |
| --- | --- |
| surrender schedule | 8%, 8%, 7%, 7%, 6%, 5%, 4% |
| free-look period | 30 Days |
| RMD | No |
| market value adjustment | No |
Apply now